Lower Elementary (6-9 years)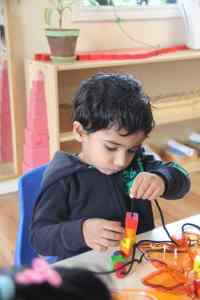 The pace of learning really accelerates during these years. This is what's called the "second plane of development" in the Montessori philosophy. Dr. Montessori also referred to this as the "intellectual period" where children learn and explore in a boundless fashion if they are placed in a rich environment.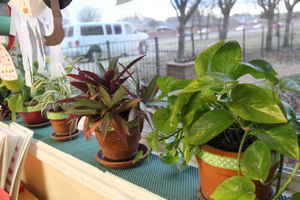 While students generally enter this class with a solid understanding of numbers and reading, it is still very basic. But in a multi-age class, they quickly challenged to deepen their still basic knowledge and soon desire to move on to more difficult concepts. This is driven by their natural interest and grows as they increase in self-confidence and ability to concentrate. Teachers inspire the children by fueling their imagination and excitement.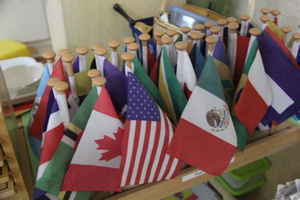 This classroom incorporates additional activities and programs, including small groups, where teachers can focus lessons on individuals or small groups to meet individual needs. Teamwork also gives the children opportunities to work with each other as a team member.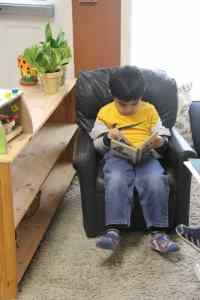 We have opportunities to take field trips so that the students can learn more about real world experiences and see firsthand how things work. Research projects further enhance the learning process as students are able to choose topics that they are personally interested in and learn more about it so they can share the information with others.
Enrichment occurs with "specials" classes in Spanish, Music, Art, and Physical Education. These programs contribute to the holistic development of each child.
Contact Us for Rates and Info
Call 972-872-8501. Or fill out this form and we'll get back to you soon.
---

Testimonials
Definitely a good choice choosing our son to go to this school. We questioned it from a lot of different montessoris but at the end we made a very good decision here. All of our friends and family will also be sending there children here. Excellent staff and front desk people!
I transitioned my 4 year old daughter here from another daycare where she was unhappy. I chose this Montessori school because of the warm and welcoming atmosphere they gave as my first impression. And it has become even better since. Their focus is truly in the interest of the children, not doing it for the business as such. That is what makes the difference.
This is a beautiful preschool embracing the essence of Montessori with fantastic teachers and facilities. My child comes home very proud with stories to tell of another exciting day. The facilities is renovated and everything is so clean.
We are very happy with the school, teachers & the positive experience. Along with academics, extra curricular activities motivated kids & enjoyed it very much. Overall great experience for us.
We have seen incredibly positive changes in her skill levels and also her socialization with others. You have provided a wonderful educational and social environment for her, and we are quite pleased that Lily will remain with you until elementary school. We appreciate all that you do for our children, and count ourselves lucky to be part of the Kidz Camp family.
My daughter loves Kidz Camp Montessori and so do I! It has been an amazing experience. The staff and teachers are wonderful and extremely dedicated. My daughter has thrived during her time here and has gotten an excellent head start for kindergarten because of the hard work and dedication from her teachers. They are very nurturing and they know how to make learning fun!